Do you struggle with getting good single when it comes to electronics. When running multiple electronics on one WiFi system, it tends to slow things down a bit and can be really frustrating. Let me introduce you to the ZyXEL Wireless Extender.
The ZyXEL Wireless AC750 Range Extender is a compact, palm size plug that comes with a variety of operation modes including operating as an access point or a wireless repeater. The Wireless Extender provides wireless coverage throughout your home no matter where you are giving you the best wireless coverage and performance while eliminating the unsightly wires. It's easy to set up and start using immediately. Simply plug the unit into a power outlet, and the LED lights will indicate signal strength so you can place it on the optimum spot. The one-click Wi-Fi Protected Setup setup simplified installation while a built-in Ethernet port provides instant network connection to multiple wired devices. If set to the repeater mode, the extender can be set in a "speed booster" mode for a faster than normal speed vs. the "Range Booster" mode for a longer range. It also displays  three-color LEDs (red-good/ amber-better/ green-best) to indicate signal strength for ideal placement of the device.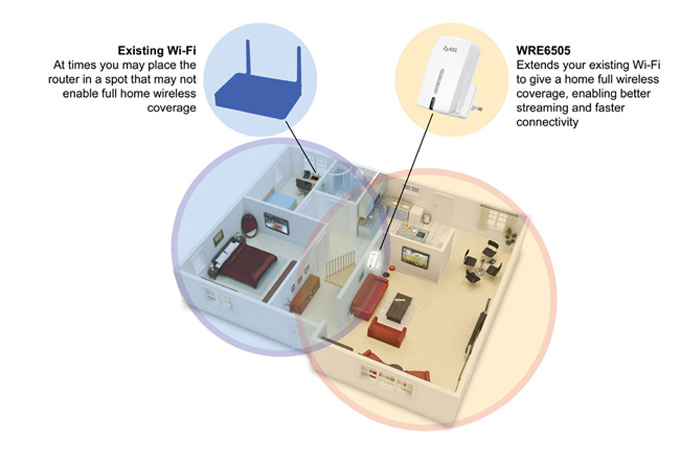 (Photo Credit: ZyXEL)
Learn more about ZyXEL Wireless Extender by viewing the video below.

Purchase online for just 25.95 at Amazon (reg. $84.99) and is available for Prime Shipping.
About: ZyXEL, a pioneer in IP technology for 25 years, provides a complete portfolio of multi-service LTE, fiber and DSL broadband gateways, home connectivity solutions, smart home devices and enterprise-class Ethernet switches, security and Wi-Fi equipment for small to mid-size business. ZyXEL offers integrated, interoperable network solutions based on open standards. 
Connect with ZyXEL on Facebook l Twitter
*This blog received one or more products in exchange for an honest review. All opinions are my own.*