Life of  a Southern Mom recently had the opportunity to work with Shoplet and review two products. Shoplet has over 1,000,000 items in stock of office supply products for businesses while keeping the environment in mind. Shoplet is a great company for office supplies and offers wonderful customer services as well. They know their customers come first which is why their company has been so successful.
House of Doolittle Meeting Note Planner measures 8 1/2 x 11 and features 12-Month (January – December) calendar on each two-page layout. It is a great planner with lots of space for 110 meetings. Each page features a space for date, start time, topic of meeting, attendees, notes, due dates and action items. If you are needing a meeting planner this is a really great one to have.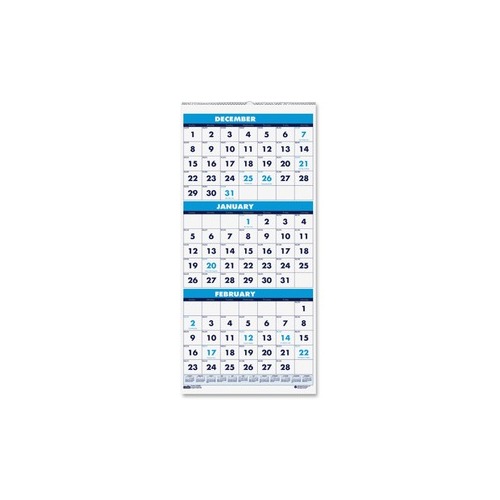 The Wall Calendar features a 14-Month (December – January) Vertical Compact Wall Calendar. It hangs vertically and measures 8″ x 17″. It is perfect for small offices, home or small areas that don't have a lot of space. Three months display on each page so that you can see the previous and next month all on one page.
Click here to see their entire line of  Office Supplies, Monthly Planners, Wall Calendars, House of Doolittle, Promotional Products, Office Stationary and Medical Supplies. Shoplet has all your office supplies all in one place for very affordable prices. Free Shipping on orders over $25.
To see more about Shoplet visit their website here.
Connect with Shoplet on: Facebook | Twitter | Pinterest | Google + | YouTube | Blog | Instagram