FragranceNet.com was created to provide the public with access to the largest inventory of genuine, brand name fragrances, skincare, candles, aromatherapy and more at the lowest possible prices. All of the products showcased throughout FragranceNet.com are 100% original brand names. They only carry genuine brand name perfumes, colognes and beauty products, so you do not have to worry about imitations or knock-offs.  
I had the wonderful opportunity to review one of my favorite perfumes called Ralph Lauren Romance. I have been a huge fan of this perfume for over 10 years and it never gets old. I received the 3.4 oz. bottle of Ralph Lauren Romance perfume and could not wait to spray. I haven't bought it in years as I have been trying other fragrances but always seem to come back to the Ralph Lauren Romance. When applying this fragrance it only takes 1-2 sprays for me and it lasts all day.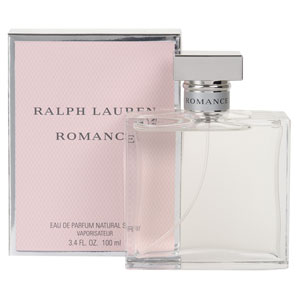 Ralph Lauren's Romance perfume says everything you need to know about it in the name. It is a perfume for women that has a fragrance that will lead to intrigue. It was first introduced in 1998 and is a very feminine fragrance that includes a subtle blend of fresh rose, violet, ginger, oakmoss, marigold and musk. This fragrance is perfect for an evening out no matter where you may be going. This fragrance is sure to make heads turn as noses notice it's sweet smell.
Romance comes in three different sizes for women which include 1 oz, 1.7 oz and 3.4 oz, so there is the perfect size available for everyone. Simply Southern Couponers is teaming up with Fragrance.net to bring you an awesome giveaway. We have joined up with one of our blogger friends who put together a Valentines Day Giveaway and we are giving on of our readers a chance to win Jessica Simpson Fancy Gift Set. It includes eau de parfum spray 3.4 oz & body lotion 3 oz & shower gel 3 oz & eau de. To enter for your chance to win some amazing prizes visit here.
To see more about Fragrance.net or to view their entire line of products visit their website here.
Follow Fragrance.net on Facebook l Twitter l Youtube l Pinterest l Google+
*This blog received one or more products for free in exchange for an honest review. All opinions are my own.*