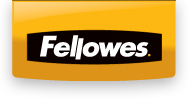 Keeping documents safe in this day in time is really important. Most things have been digitalized but if you still keep records on paper and need to dispose of them in a safe way, the Fellowes PowerShred M-12C is what you need. This shredder may look dainty but it packs a punch. It is small enough that is can fit neatly underneath a desk and not be an eyesore.
I know that I have shredded things by hand to put into the trash or even with scissors. I always still had it in the back of my mind that someone was going to go through my trash and get my information. With this shredder, I don't have to worry about that anymore. It has the ability to shred credit cards, paper clips, staples and junk mail. Now that's a strong little shredder!
The cross-cut blades allow you to shred 12 sheets of paper into 302 particles per sheet. This is awesome because someone would have to spend a lot of time trying to put all of that back together. I also love that the PowerShred has SafeSense Technology. This means that the shredder will automatically disable when hands touch the paper opening. With kids in my house that are fascinated with technology, this definitely lets my mind rest easier.
With a 4 gallon bin, you can get lots of shredding done before you have to dump the contents. You can shred for a 5 minute period before there is a 20 minute cool down period  that is needed. You can get a lot shredded in a 5 minute period of time! You don't realize it until you try it. It may seem like a short time to be able to shred, but it's really not if you have everything together that you need to shred.
You also get a 1 year product warranty and a 5 year cutter warranty, so you will be covered with the PowerShred M-12C for years to come to protect your personal information. You can get the PowerShred M-12C at your local Target or from their website, too. This shredder runs $99.99 and is worth every penny to keep your sanity of having any part of your identity stolen.
Connect with Fellowes on:
Facebook l Twitter l Pinterest 
*This blog received one or more items for free in exchange for an honest review. All opinions are my own.