Cooking during the holiday season can seem like it is going to be stressful. Do you have the right cookware to do everything that you want? You hope that when your dish is ready that it won't stick to the bottom of the pan. Sometimes that can be the worst fear of all. The Calphalon Signature Nonstick and Stainless Steel cookware can make sure that will not happen to you.
I love that my foods come out beautifully with this cookware and that you can use metal utensils on a non-stick pan! Both of these lines give you the beauty that you want in cookware and flexibility to cook multitudes of different items for every cooking style. You don't have to be a master chef to have your meals come out perfectly. You just have to have the right cookware to ensure that it comes out that way.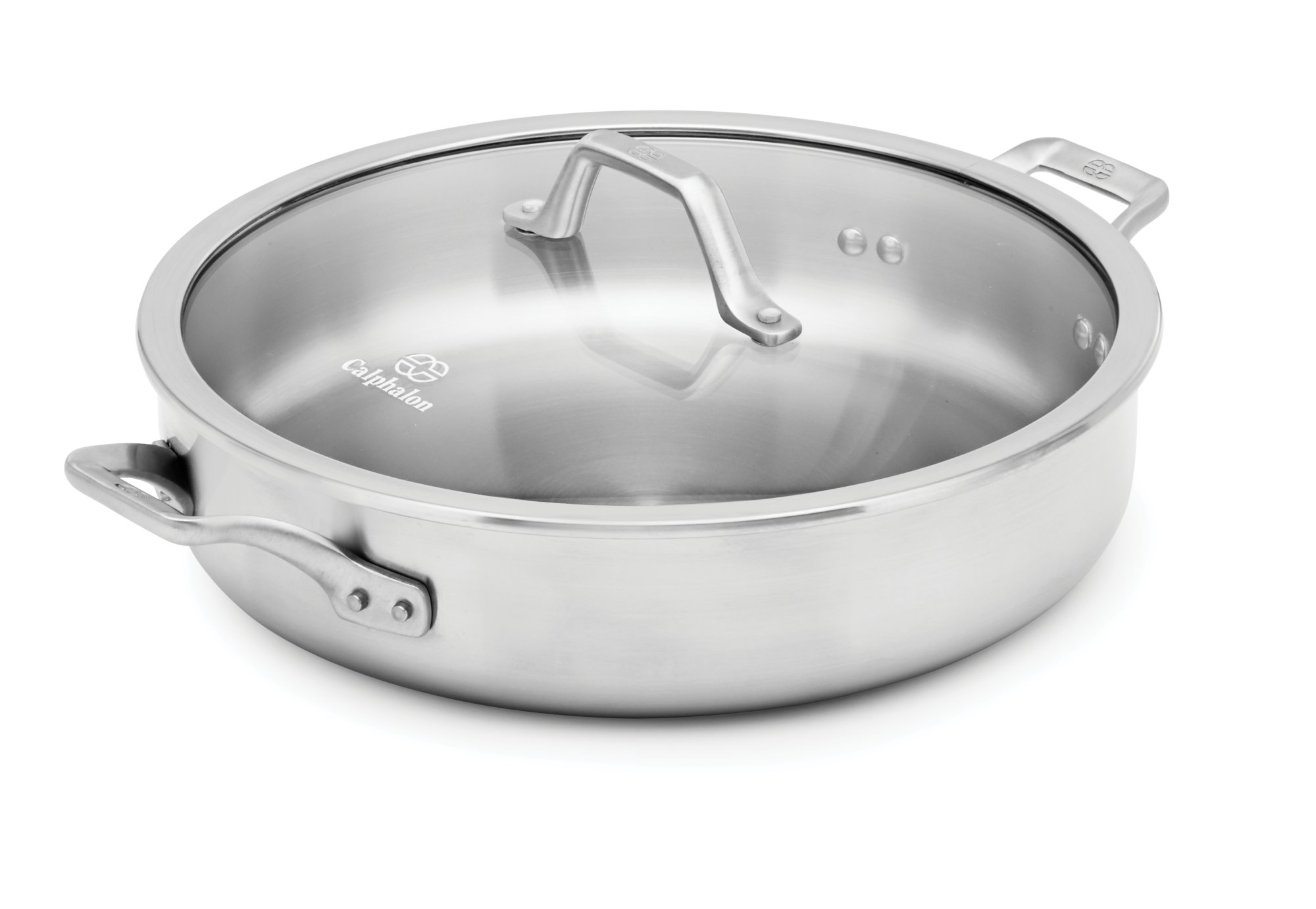 The Calphalon Signature Stainless Steel 5-Quart Sauteuse Pan with Cover has five different levels of metal. This will ensure that you get the even cooking and temperature control that you need for each dish. The three different layers of aluminum are what helps the heat to spread evenly through the pan and the two stainless steel layers make it so that this pan is not only beautiful but durable enough to be dishwasher safe.
The large 5-quart Stainless Steel Sauteuse Pan is an amazing way to get a one-pot meal done for your family that is so easy to handle. It has handles, so you can cook and then take it straight from the oven. Family meals where you have to take food to just got easier. These collection also has tempered glass covers that are oven safe so that if you need to cover to finish baking you can or you can cover to keep your food warm until serving.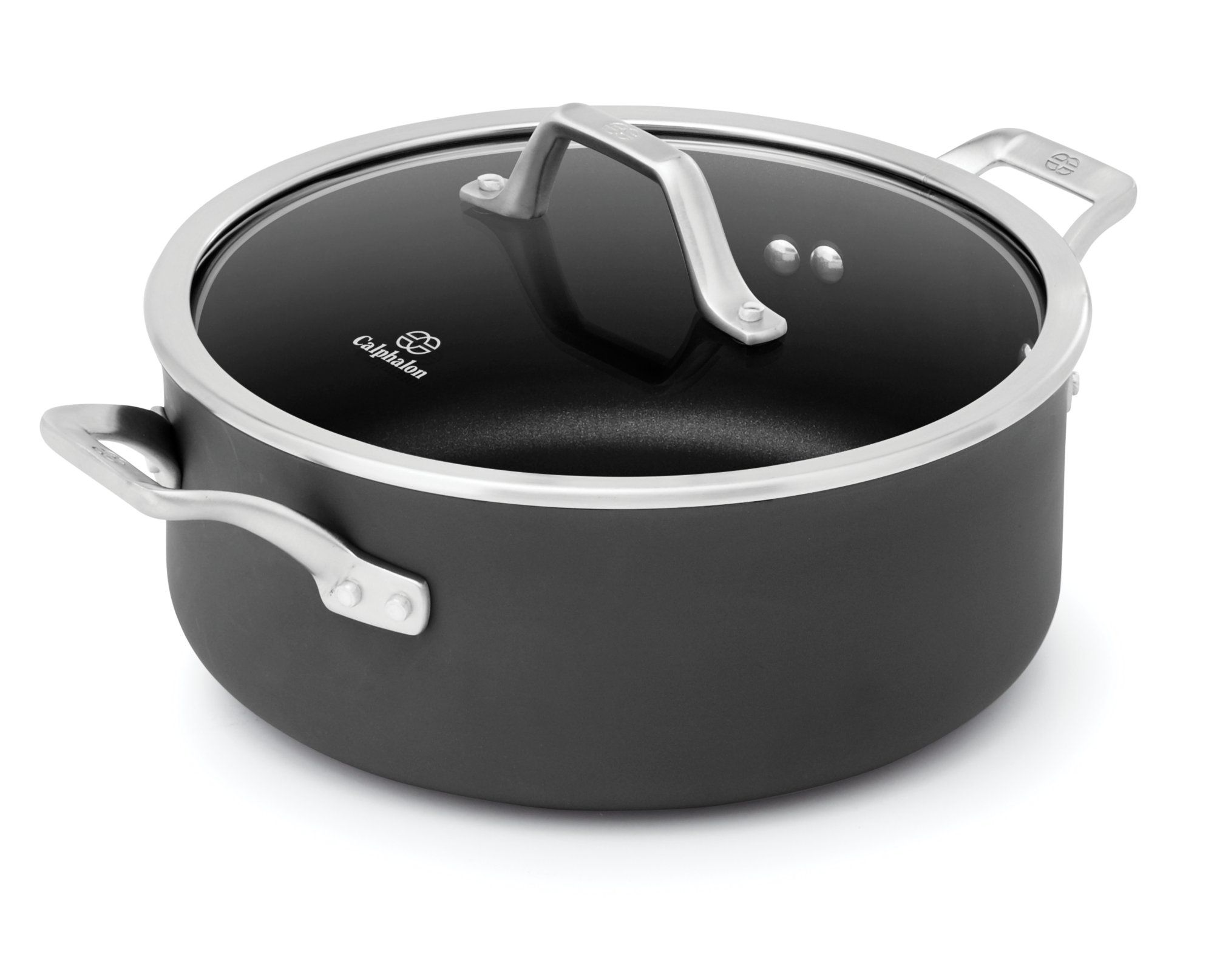 The Calphalon Signature Nonstick 5-quart Dutch Oven & Cover is probably my favorite! It has a Sear Nonstick surface so that you can sear, brown, saute and than seal in all the juices for an amazing flavor. This cookware is also able to be used with metal utensils which is great for meats. Also, if you need to whisk together some veggies with your meet, you can do that, too. It is also dishwasher safe, so cleanup is a breeze. You already worked hard enough with making the meal, right?
This dutch oven is perfect for braising, making pot roast, casseroles or even stews on those colder days that are coming. I am in love that you can start the meat on the stove and then move the same cookware to the oven to finish your dish. The dutch oven also comes with a tempered glass cover. Versatile dishes and non-stick. It's exactly what any cook wants!
The Calphalon Signature Nonstick and Stainless Steel cookware can do it all. To see the entire line of Calphalon Signature and their other products visit the website here.
Connect with Calphalon on Facebook l Twitter
*This blog received one or more products in exchange for an honest review. All opinions are my own.*